Many people find it difficult to remain productive and efficient while also retaining quality in what they do. Whether the problem lies with how they manage their time, what they focus on, or the methods they employ, it can be challenging to accomplish what one sets out to do. Here are some simple suggestions that can help you complete task after task on a timely and effective basis, so that you can take pride in your work.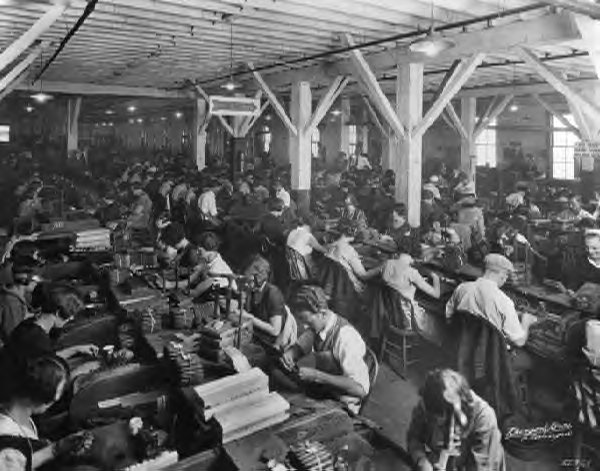 Maintain a steady rate of work. If you've been consistently working on a project since 3:00 but notice that you've only gotten a sentence done after 4:00, then take a break of some sort. Slowing down on your pace might be a sign that you need to re-engage your interest with something stimulating. If you want to be inspired, try thinking of problems related to the project or reading some material that deals with the same topic. Structuring your work beforehand can also help to alleviate this.
Ensure consistent quality. Breaking up your project into sections that are done separately and at different times will help negate the diminishing-returns effect that prolonged work can produce. Since most people expend their initiative to work within the initial hour or so, starting anew at on a different day (or perhaps in a new location) can help re-engage the mind. This can be especially important when the topic at hand is either very homogenous or largely uninteresting: introducing new, varied sections to it can help alleviate monotony.
Stop multitasking. Multitasking (whether it be with entertainment or multiple assignments) has long been criticized in scientific circles because it doesn't increase your overall output towards the tasks you are working on, and may cause further impact upon your brain over a long-term period of time. However, the more practical argument against multitasking is the habit of deconcentration that it encourages. Switching from one item to another breaks the mold of thought that keeps you attentive of your current task and makes it much, much easier to wander or simply postpone it for another day – especially for procrastinators.
Set expectations. Having a fixed standard for your progress will help you hold yourself to the project. It also gives you feedback on where you need to allocate more time, or if something is taking longer than it should. Knowing exactly how your work is going along is also critical to self-improvement over the long-term.
Know when to finish. Trying to extend a project's scope beyond its original ambitions can leave you with an incomplete project that doesn't fulfill either the original aim nor the expanded one. Recognizing when a conclusion is appropriate (for the sake of time or quality) can be critical to making sure your work is efficient and productive.